Discover how our furniture benefits You, Our Environment 
as well as People you're probably never going to meet
#1 ALL WEATHER
Full Protection Against Rain, Snow, Frost, Fading, Mould, Mildew & Bacteria
Life can be messy. We like to keep things as clean and as simple as possible. Emelda Grace luxury furniture is resistant to
Water
Stains
Rust
Mildew
Fading
Oil
Mould
Bacteria
Protected against the elements by design and by our innovative manufacturing techniques, our furniture can be left outside all year round, whatever the weather. There's no need to cover it – not even in the depths of winter
Weatherproof > Easy Clean > Leave Outside
#2 | BRITISH MADE
Great British furniture, made with love in the heart of England
We manufacture Emelda Grace luxury furniture just outside the historic town of Droitwich, in the very heart of Great Britain
​We use innovative, world-leading materials, combined with traditional craftsmanship and over four decades of experience designing and creating furniture. Then we mix in a whole lot of love. The result is some of the most luxurious outdoor furniture you'll find anywhere on the planet
We're a family business with family values. We're proud of our team at Emelda Grace, of the lasting relationships we've built with our suppliers, and of our clients and collaborators. Our furniture is built with love and it's built to last.
British Made > World's Best Materials > Lots & Lots of Love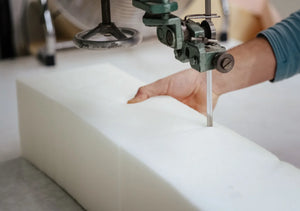 #3 | ADVANCED TENSION SPRUNG SEAT SYSTEM
As Comfortable As High-Quality Indoor Furniture 
All Emelda Grace collections use our Advanced Tension Sprung Seat system (ATSS), a traditional tension sprung seat, as found in high-quality indoor furniture. We use various types of high-quality, high density premium foams for comfort and durability, and have made our own innovative adjustments to ensure the furniture is suitable for outdoor use.
The ATSS experience allows you to sink into the comfort of the seat, which adjusts to your personal weight, shape and posture. You are then held and supported by the tension sprung system. There is no need to plump the cushions when you stand up, as they automatically rebound, ready to offer an equally comfortable experience to the next person who sits down. 
High-Quality Tension Sprung Seat > Adjusts To Your Body > Rebounds After Use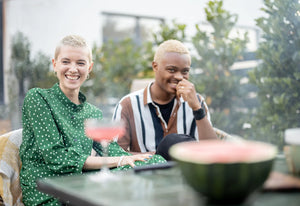 #4 | CIRCULAR ECONOMY
When You're Ready For A Change, We'll Buy Your Furniture Back From You
Emelda Grace furniture lasts a long time. So, if you feel you're ready to change, we'll buy it back from you. Our team will give your old furniture a little TLC and then we'll resell it in our Bye for Now marketplace​
You get a percentage of your initial purchase price returned to you. The next person gets to purchase Emelda Grace furniture at a discounted price. And the more we're able to reuse our furniture, the better it is for the environment. It's a win for everyone
Refund > Refurb > Reuse > Reduce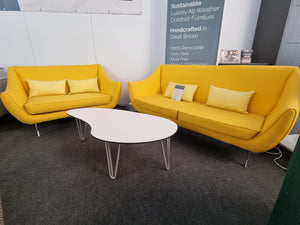 #5 | MARKET LEADING WARRANTIES
Quality Furniture.Solid Warranties. No Questions Asked
Our furniture frames are supplied with a ten-year structural warranty, while the coverings and cushions have a five-year warranty against stains, oil, fading, bacteria, mould and mildew
We believe that client service doesn't end with a sale. On the rare occasion that there's a fault with our furniture, you can rest assured it will be resolved – repaired or replaced – with the utmost urgency. All after-sales enquiries are prioritised: we're not happy if you're not happy
The Best Warranties > 5-Star After-Sales Care >  Customer Service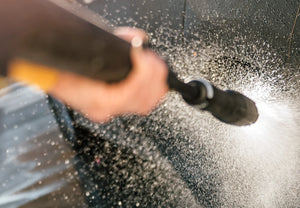 #6 | LOW MAINTENANCE
Relax! Our luxury furniture is easy on the eye and easy to maintain
We use the very finest weatherproof materials from start to finish when creating Emelda Grace furniture. And that means benefits for you, as well as for the environment
As it's built to withstand the elements all year round, our furniture pretty much looks after itself. No polishing; no annual weather-proofing; no hauling on of covers when the clouds loom
Our furniture is resistant to fading, stains, oil, mildew, bacteria and mould. The most you'll need to do is give it a quick wash once or twice a year with a pressure washer. But if you do want to wash the cushions, they're removable and machine washable at 30 degrees
Weatherproof > Stain Resistant > Easy Clean
#7 | CARBON FOOTPRINT
Working Towards Net Zero: We're In This Together
In an independent study by Birmingham University, a direct comparison was made of Emelda Grace British-made luxury furniture and outdoor furniture manufactured in South East Asia
The study showed that our furniture produces a dramatically lower carbon footprint. To the left are the actual figures
Emelda Grace furniture looks good, it's easy to maintain, and it's super comfortable. But more than that, it will also help significantly reduce your carbon footprint. Let's make this journey to net zero together
Sustainable > Lower Carbon Footprint > Net Zero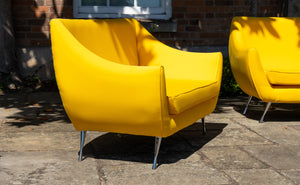 #8 | OUTSTANDING CUSTOMER SERVICE
A Family Business Built On Traditional British Values
When we began the Emeda Grace journey, we wanted to make something special. And we knew that our outstanding customer service levels would set us apart from the crowd. Alongside over four decades in furniture manufacturing, we also boast a successful background in hospitality. The combination has taught us the importance of customer experience all along the journey together. Anticipating our customers' needs comes as second nature to us​
So, whether it's a little friendly advice you're after, a special request for your delivery appointment, a sample of fabrics to browse in the comfort of your home, or maybe you'd like to pop along and test out our furniture… whatever your needs, we're available over the phone, by email, on Facebook messenger and in-store seven days a week. If you do plan to pop in to see us, be sure to let us know in advance and we'll get the kettle on, ready for when you get here
Refund > Refurb > Reuse > Reduce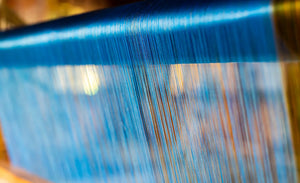 #9 | THE WORLDS BEST FABRICS
We Source The Best Materials So We Can Make The Best Furniture
Our extensive experience of furniture manufacturing has taught us that the best fabrics start with the best yarn. And the world leader in yarn manufacture is Belgium. Naturally, then, that's where our fabric yarns came from
Our outdoor fabrics are the best the world has to offer. Fact. Manufactured in Europe to time-honoured techniques and standards, our fabrics are superior to similar fabrics produced in China
We could bore you with data sheets and lab reports, but the easiest way to check the quality for yourself is to look at the warranties Emelda Grace offers and compare them to similar outdoor furniture manufactured overseas. Don't forget to read the small print. We're confident that you'll end up agreeing with us: our products are made to a higher quality standard
Weatherproof > Stain Resistant > Easy Clean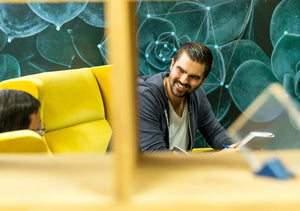 #10 | ETHICAL COMPANY
Better than average pay, full benefits – and cake Fridays!
At Emelda Grace we care about the environment and about the community that makes up our business: our collaborators, our suppliers, and our customers. And we care a great deal about our team: about their wellbeing, their happiness, their life goals, and their families, too
Being a family-owned and family-operated business, it's natural for us to bring our team into the mix. We believe that a well-cared for team results in a happy, motivated and proud workplace that produces furniture pieces that we ourselves are delighted to own and proud to put our name to
​We consistently pay higher than the 'going rate' to all our team members. From our apprentices through to our master craftspeople, our success is shared out fairly. We offer full employee benefits, an open ear and, on the last Friday of each month, we supply fresh cakes for one and all.
Better Than Average Pay > Employee Wellbeing > Cake Fridays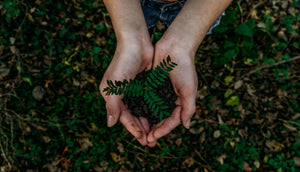 #11 | FULLY RECYCLABLE
When The Time Finally Comes, Our Furniture Is 100% Recyclable
Our furniture is built to last so you can pass it down through the family. Or, if you want, you can join the circular economy and sell it back to us to resell in our used marketplace, Buy for Now. But even we admit that there will eventually come a day when it's time to dispose of your Emelda Grace furniture. Happily, when that day finally comes, you won't need to feel guilty about it ending up in landfill because it's 100% recyclable. Every last piece
The ability to reuse and resell our furniture helps to lower our carbon footprint. The fact that all our furniture components are fully recyclable means we further lower our impact on the environment. We're in this together: for us, for you, for the planet….... for the future.
Circular Economy > 100% Recyclable > Low Carbon